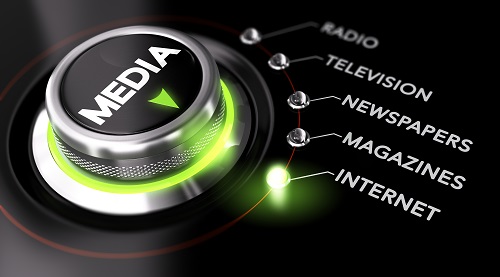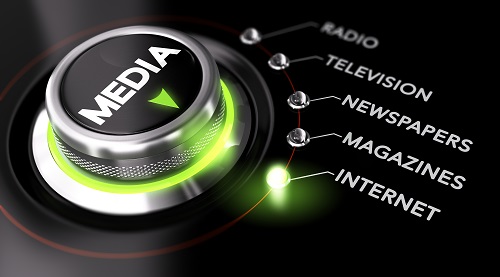 Ok, so here is the low down on Print and Newspaper advertising (Their print material and ads on their websites) versus PPC advertising.
Print/Newspaper is for branding, getting people to know your company name, who you are and hopefully keep you in their minds for a later date.
Pay-Per-Click (PPC) is for capturing people who are actively looking for your products and services right now.
Print/Newspaper is like a shotgun, very loose targeting. You throw an idea out to a large group of mixed people, hoping they will see it, but in the end, they may only remember to go to a closer store (possibly a competitor) because of less driving distance due to loose targeting.
Pay-Per-Click (PPC) is like a sniper rifle. Extremely precise targeting. Allowing you to choose down to the zip code or even a certain number of miles from your office locations. Demographic targeting allows you to target customers by age range, gender, parental status and even household income.
Print/Newspaper usually comes with contracts and certain commitments to get the price you want.
Pay-Per-Click (PPC) is turn it on and off when you want. Adjust how much whenever you want.
Print/Newspaper has a very poor quality score due to the fact that it is not what the user is looking for at the moment, in  fact, most cases it is to read the articles or to decide if it is something they should spend the time to look at before they even consider looking through it. Also, it is not exactly where the customer is looking nor is it what the customer is interested in at the moment. They would have to go out of their way to see it.
Pay-Per-Click (PPC) has a very high quality score because it is at the top of the search right where people are looking to find what they want. Their intent is here and now, they have typed in exactly what they want and need it, in most cases they need it right now.
Print/Newspaper is a "push" type of advertising, meaning they have a broader audience, but not necessarily a "buying" audience. It is great for making a brand into a household name, although in most cases is costly for this type of purpose.
Pay-Per-Click (PPC) is "pull" advertising, meaning the user that is being shown the ad typed in the keyword and in most cases has every intention to buy.
Print/Newspaper in many cases has higher costs with artificially inflated readership. Who knows if it went straight to the garbage before being seen, recycled or never fully distributed for one reason or another.
Pay-Per-Click (PPC) has a cost that is adjustable depending on how much traffic you want. You can assure it was delivered by the great tracking.
Print/Newspaper is extremely hard to track results.
Pay-Per-Click (PPC) is very measurable with extremely accurate tracking.
To put it in an easy analogy to remember:
Imagine you decided to go fishing for Salmon and you had only 2 options to choose from:
Print material or the newspaper would be like fishing for well fed Salmon in the ocean being charged per day whether you catch a Salmon or not.
or
PPC advertising would be like fishing for very hungry Salmon in a narrowed part of the river during the Salmon Run and only being charged when you actually catch a Salmon with equipment that helps you target the type of Salmon you want, tells you how you caught it, how far you threw the line when you caught it, and with what you caught it with.
Which would you choose?
If you had made the obvious choice of number 2, then give us a call (352) 556-3926 All Web n Mobile. We are experts in PPC (Pay-Per-Click advertising), otherwise known as Search Engine Marketing and in some cases Internet Marketing.